Zeus Cart is an incredibly stable & richly-interfaced, open source shopping cart and it's a simple E-commerce software package which allows, even a non-technical person to open an online store on the Internet, with minimal efforts. ZeusCart is a web-based PHP/My SQL shopping cart which is simple, powerful and easy to use. Zeus Cart includes a number of marketing-tailored features that can help you increase your online sales, promote repeat purchases, and boost customer satisfaction.
Since, it is a fully-customizable shopping cart tool, you can use your creativity to add powerful features to let it work for your business. Customers can browse the store in a whole new way, using product attribute based layered navigation, rather than rigid category structures. Even though, Zeus Cart is an open source e-commerce solution, it offers you beneficial software updates, regularly. It's feature packed out-of-the-box installation allows store owners to setup, run, and maintain their own E-stores with very minimal efforts
Fast facts on Zeus Cart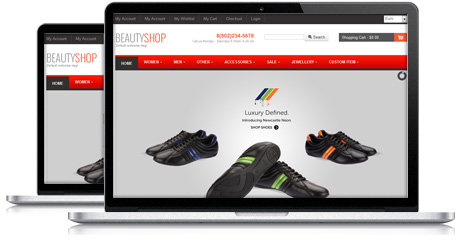 Entirely, Open source application
Richly-Interfaced Shopping cart
Easy handling & maintainability
Enhanced Products/Items management features
Multiple payment gateway supportive.
Secure & Stable
Utilizing effective internet marketing solutions and an e-commerce software to promote your online store is a key to success in the online marketing. ZeusCart is your key to success!
Understanding the challenges of a highly competitive world of e-commerce, we build solutions that help our clients stay ahead of the competitors and serious players in their niche. ZeusCart is an
exciting open source e-commerce software package and this is a killer combination for anyone looking to build a community around a product, sell access and much more!
ZeusCart is developed in accordance with the most advanced requirements and expectations.
Why Prefer ZeusCart?
ZeusCart team of dedicated and highly skilled professionals who ensure highest standard of work by implementing latest tools and technologies providing an edge above its competitors. ZeusCart firmly redefines the Open source E-commerce softwre kinds.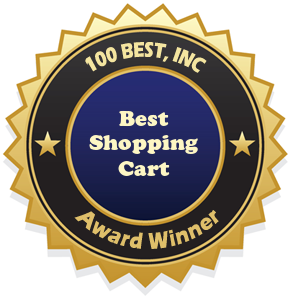 This Shopping cart software is trusted by thousands of successful business owners worldwide. ZeusCart's Web-based administrator area and installation steps make setup and maintenance of this online shopping cart as easy as point and click. ZeusCart's speciality is that, No PHP or any other programming knowledge is required to set up and run a world class online store.

What is so different about ZeusCart?
Clean. Simple. And easy. We believe that user experience is everything and that's what ZeusCart is all about. It combines open source solutions to provide a free and open e-commerce platform.
ZeusCart is an online shop e-commerce solution under ongoing development by the open source community. Its feature packed out-of-the-box installation allows store owners to setup, run, and maintain their online stores with minimum effort. No programming skills are required to install and use ZeusCart.
Here are the main aspects that will help you benefit from ZeusCart, the most:
Effective Web store

Usually Sales go down not because of the lack of features but because ZeusCart contains hundreds of sophisticated features. Advanced order management options, time-saving store administration tools, smart sales and marketing features: it has everything you need to run a profitable Internet stores.

Powerful, Flexible & Reliable

ZeusCart is the finely tuned result of our non-stop development on our e-commerce platforms. And, most of all, it's the result of a lot of listening. We truly consider customers part of our marketing team: we constantly receive feedback from our customers and consistently turn their comments and suggestions into new and improved features.

Anywhere, Anytime:

ZeusCart allows you to manage your online store at anytime and from anywhere using an Internet connection. That's because ZeusCart in an online shopping cart: the software runs entirely on your Web server. This means that you can manage your store at any time, from anywhere, just using a browser.